In the midst of COVID-19 crisis, America holds its number 1 record in the number of positive cases and deaths in the world. As of September 2020, the second arrival of the crisis took place when the country did not end its first wave yet.
Taking personal responsibility into consideration for the solution, the project aims to persuade the age group 18-30, via the kit, to protect themselves first, by which they may protect the community as well.
Assignment in Fall 2020
, completed in 1 month.
Applications in use:

Adobe InDesign, Adobe Illustrator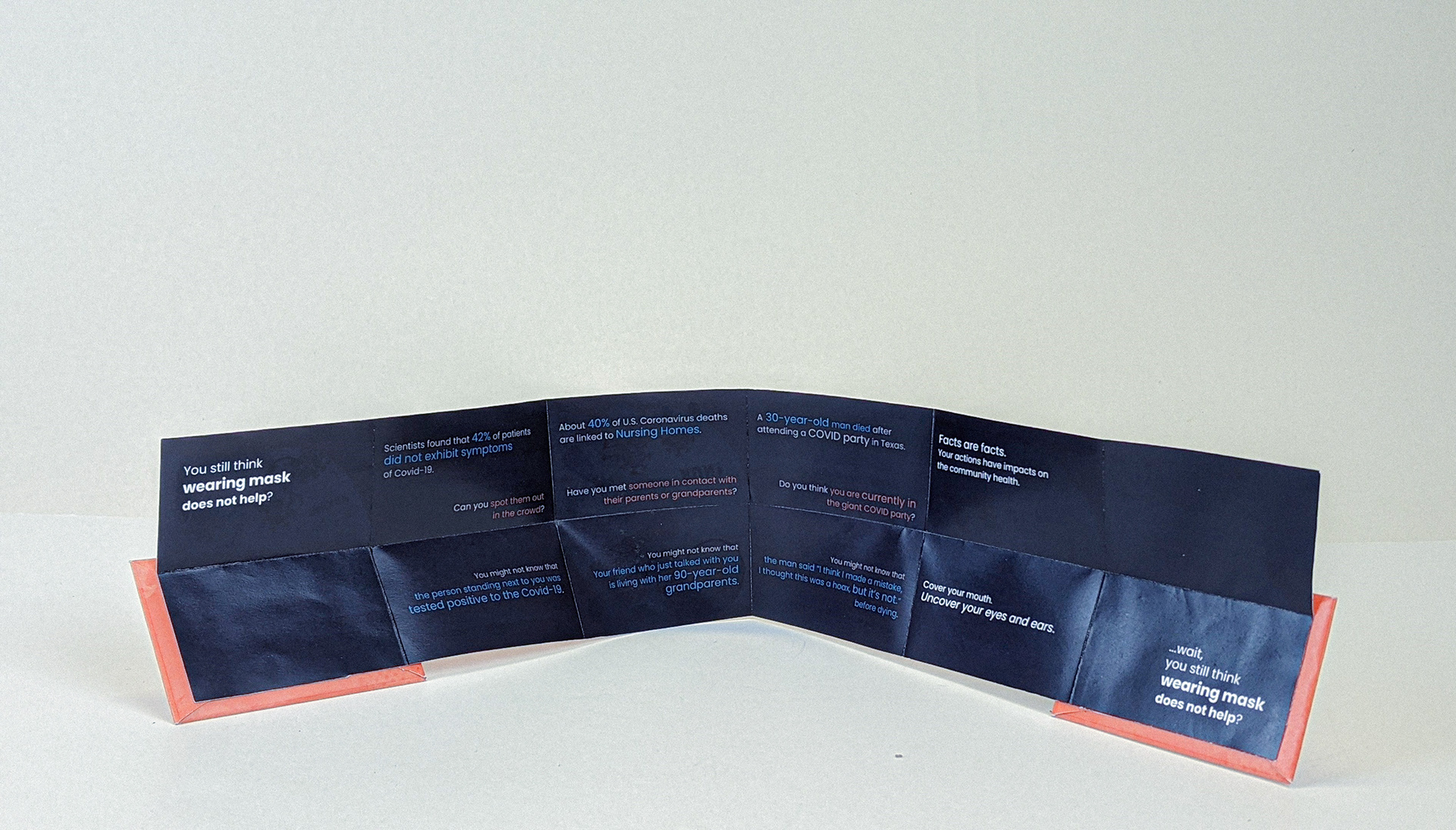 Package Design / Professor Noel Lorson